It's summertime, and that means beach photoshoot season is in full swing! If you're thinking about booking a shoot or are already scheduled for one, you might be wondering what to wear. Never fear – we've got you covered. Here are our top picks for outfits that will make you look like a total beach babe.
Examples of outfits that are perfect for a beach photoshoot
A flowy white dress is always a good choice for a beach photoshoot. It's summary and delicate and looks great against the backdrop of the ocean. Plus, it's easy to dress up or down – add some jewelry and heels for a more glam look or keep it casual with sandals and a straw hat.
A printed maxi dress is another great option for a beach shoot. The different colors and patterns will add some visual interest to your photos, and the flowing fabric will look beautiful blowing in the wind. Again, this is a versatile piece that can be dressed up or down depending on the vibe you're going for.
If you want to show a little skin, a bikini top or crop top is always a good idea. Just make sure you pick a style that you feel comfortable and confident in – you don't want to be tugging at your clothes all day long. Pair it with some high-waisted shorts or a skirt and you're good to go.
And, of course, you can never go wrong with a classic white tee and denim shorts. This outfit is easy, effortless, and always looks good in photos. It's a perfect choice if you want something that's comfortable but still put together.
So there you have it – our top picks for beach photoshoot outfits. No matter what you choose to wear, make sure you feel confident and comfortable in your own skin. After all, that's what will really shine through in your photos.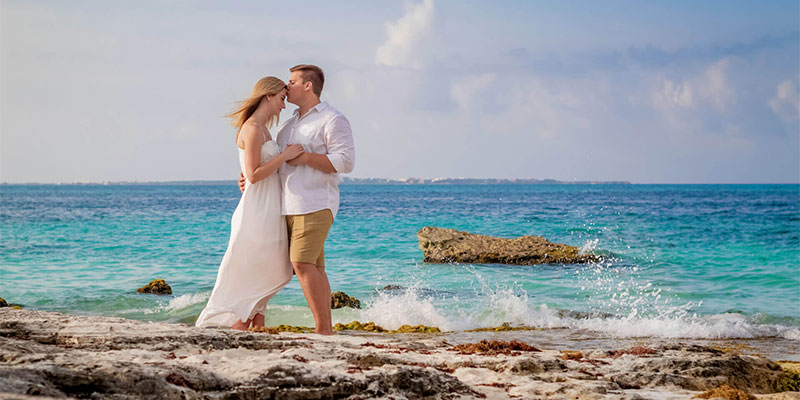 How do you take good pictures at the beach?
There isn't one specific answer to this question – it all depends on the photographer's personal style and what type of shots they're hoping to capture. However, there are a few things that are always key when shooting beach photos.
First, make sure you use the natural surroundings to your advantage. The sand, the water, and the sky can all provide beautiful backdrops for your photos.
Second, Pay attention to the light. The sun can create some stunning effects when it's shining on the water or through the trees. But be careful of harsh shadows – they can make your photos look unflattering.
Third, experiment with different angles and perspectives. Get down low for some shots from the perspective of a child, or climb up on a rock to get a different perspective on the waves.
And finally, have fun! A beach is a beautiful place and it's the perfect setting for some amazing photos. So relax and enjoy your shoot – you're guaranteed to come away with some beautiful memories.